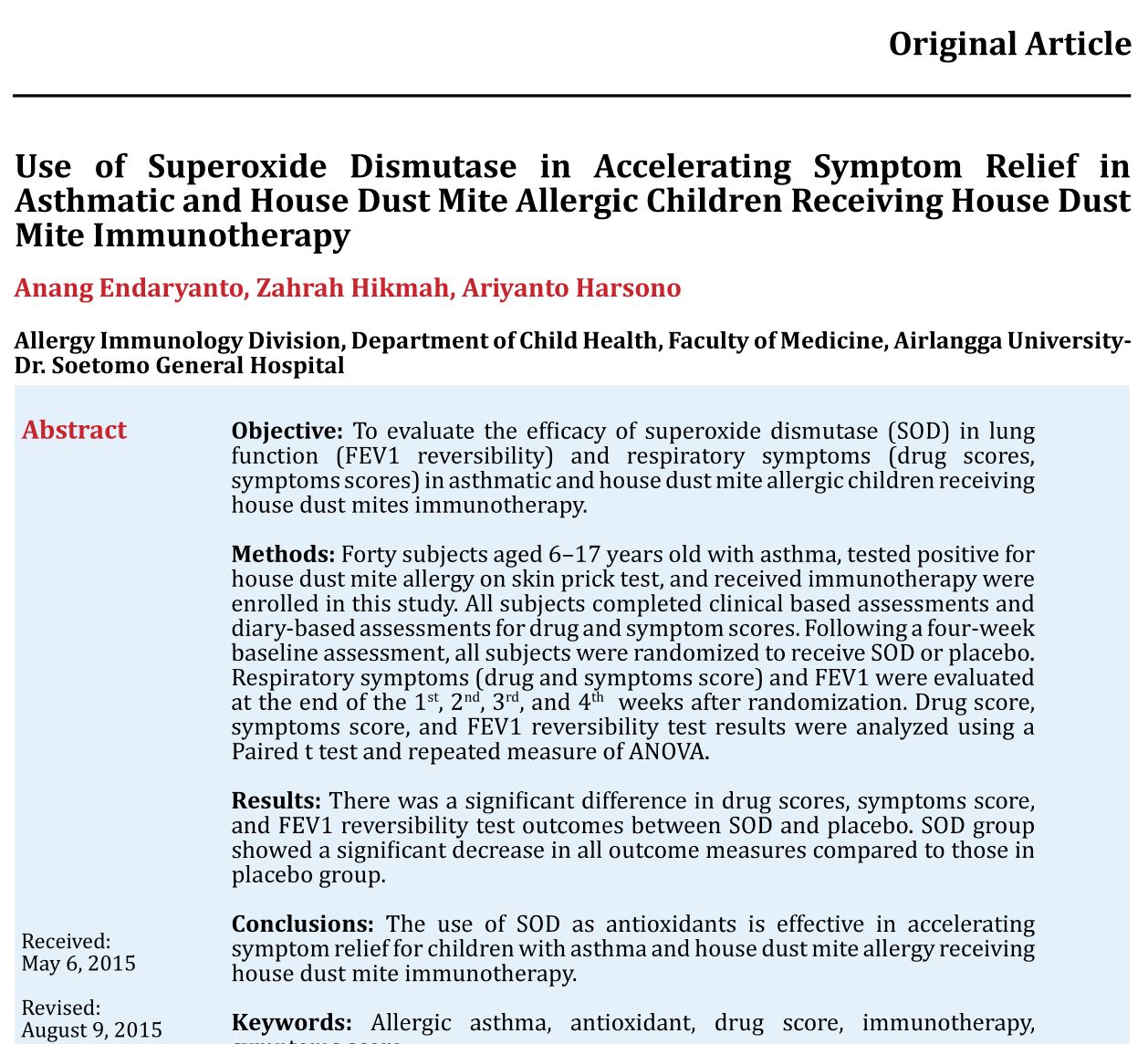 Authors:
Anang Endaryanto, Zahrah Hikmah, Ariyanto Harsono,
Objective: To evaluate the efficacy of superoxide dismutase (SOD) in lung function (FEV1 reversibility) and respiratory symptoms (drug scores, symptoms scores) in asthmatic and house dust mite allergic children receiving house dust mites immunotherapy.
Methods: Forty subjects aged 6–17 years old with asthma and tested positive for house dust mite allergy on skin prick test, and received immunotherapy were enrolled in this study. All subjects completed clinical based assessments and diary-based assessments for drug and symptom scores. Following a four-week baseline assessment, all subjects were randomized to receive SOD or placebo. Respiratory symptoms (drug and symptoms score) and FEV1 were evaluated at the end of the 1st, 2nd, 3rd, and 4th weeks after randomization. Drug score, symptoms score and FEV1 reversibility test results were analyzed using a Paired t test and repeated measure of ANOVA.
Results: There was a significant difference in drug scores, symptoms score and FEV1 reversibility test outcomes between SOD and placebo. SOD group showed a significant decrease in all outcome measures compared to those in placebo group.
Conclusions: The use of SOD as antioxidants is effective in accelerating symptom relief for children with asthma and house dust mite allergy receiving house dust mite immunotherapy.